These notes are meant to accompany the July 25th Office Hours Workshop: Take the Data to the People
Sending data enables you to connect disparate tools into a single workflow.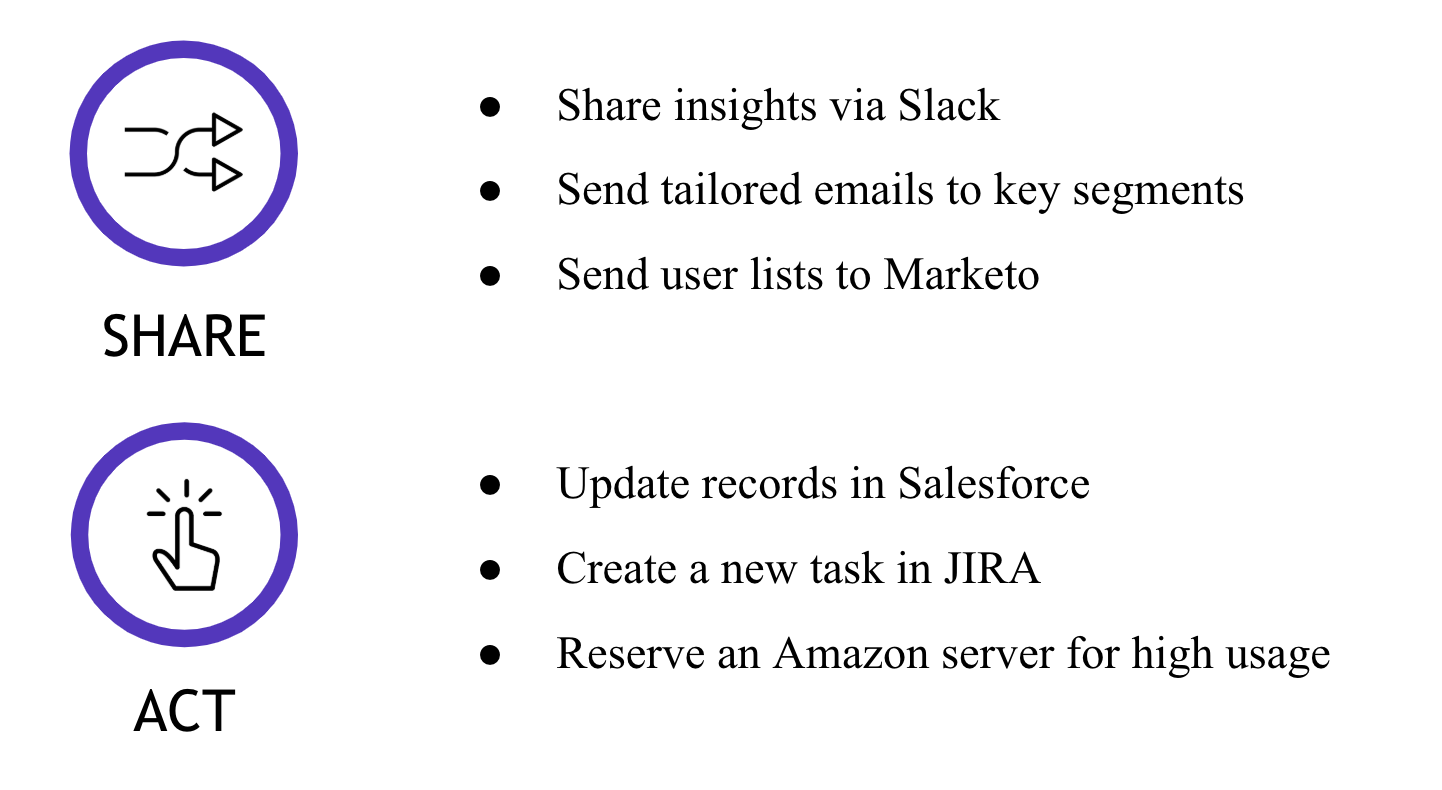 Three Ways to Build Workflows with Looker
Embedding
Share customized interactive visualizations embedded directly in the tools you use most.
Action Hub
Send or schedule data to tools like Slack, to put quick insights in front of the entire team
Webhooks
Use webhooks to create custom data delivery based on a trigger. Send an email to customers each time they have a new transaction.